Join NovelistAI!
Discover a world of possibilities with NovelistAI, the revolutionary platform for reading and writing AI-generated novels and gamebooks! Unlock a universe of AI-generated literature and explore the creative possibilities it has to offer. Join NovelistAI today and embark on your own literary journey.
Read 100s of Books
Find new novels and gamebooks to explore and enjoy, all available for free reading directly on our site. Lose yourself in a new story and expand your literary horizons – the possibilities are endless!
Write your own Story
Create your own stories with our simple and easy-to-use ai-tools, including amazing cover images. Sign up now and get 5 Free Credits to get started on your writing journey!
Share with the Community
Share your creative works and get involved by rating, liking and saving what you love. Vote on interactive books and stories created by the AI, and help shape their direction as they evolve over time.
NovelistAI Examples
Do you have a passion for reading amazing stories? NovelistAI has the ability to craft a completely original and unique tale that is tailored to your needs. So why wait? Start your journey into a new literary universe with NovelistAI today!
Explore and experiment with new and exciting story formats, like infinite stories, which offer endless possibilities for you to write new chapters, and interactive stories or gamebooks where you can take on the role of the protagonist and make choices that influence the course of the story, the possibilities are endless.
You have the freedom to create novels based on your favorite movies or video games, or even adapt classic novels to a new setting or era. Whatever your interests or inspiration, novelistAI has the tools and resources you need to bring your writing to life.
Read a new version of your favorite book or movie
You can channel the writing style of your favorite authors and bring a touch of their magic to your own work. Whether you're inspired by the timeless prose of Shakespeare, the modernist techniques of James Joyce, or the unique voice of any other author, with our platform you can create a novel that captures the essence of your literary hero.
Choose an option on the left to start writing...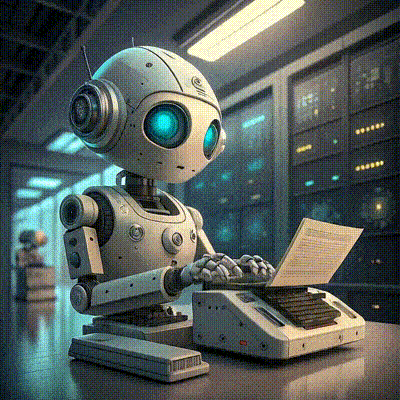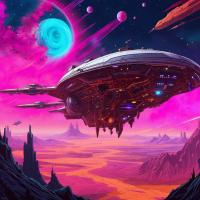 The Starfarer's Voyage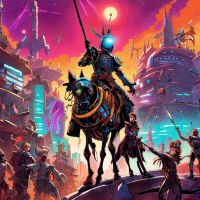 Knight Quixote: A Futuristic Adventure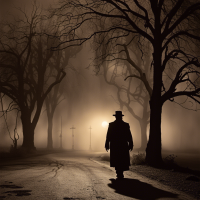 The Shadow of Treason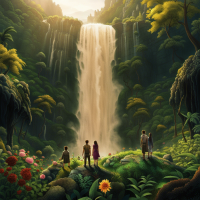 The Great Escape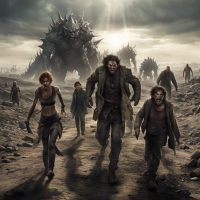 Out of the Ashes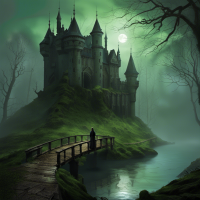 The Sorcerers of the Crown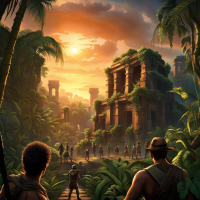 The Artifacts of Atlantis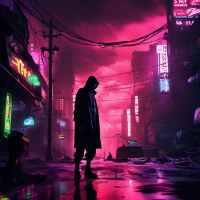 The Tempest of Betrayal
Your Own Literary Universe
If you have ever dreamed of having your own library of unique books, novelistAI is here to make that dream come true. This powerful tool allows you to write, manage, and curate your own library of novels, no matter the style, genre, etc. Plus, you can even create beautiful cover images for your books, to help make them stand out on the shelf!
Write Your Story in Multiple Languages
Our platform offers multi-language support, giving you the ability to write your novels and gamebooks in up to 12 different languages. With a global audience in mind, we are committed to helping writers and readers from all over the world.
Create your own novels and gamebooks in English
Crea tus propias novelas y librojuegos en Español
أنشئ رواياتك وكتب ألعابك الخاصة باللغة العربية
Créez vos propres romans et livres-jeux en Français
Erstelle deine eigenen Romane und Spielbücher auf Deutsch
अपनी हिंदी के नवल और गेमबुक बनाएँ।
Crea i tuoi romanzi e libri gioco in italiano
「あなた自身の小説やゲームブックを日本語で作成しましょう」
Crie seus próprios romances e livros de aventura em português
Создавайте свои собственные романы и игровые книги на русском языке.
Free
Free
Try novelistAI for free!
Personal use
5 free credits
Read unlimited books
Create novels and gamebooks
Generate cover images
Choose limited parameters
No edit options
No support
Premium Plan
$12 per month
Ideal for personal use!
Personal use
300 credits per month
Read unlimited books
Create novels and gamebooks
Generate cover images
Choose advanced parameters
Few edit options
Priority support
Subscribe
Pro Plan
$59 per month
Ideal for writers!
Commercial use
1500 credits per month
Read unlimited books
Create novels and gamebooks
Generate cover images
Choose advanced parameters
All edit options
Priority support & request features
Subscribe
What is NovelistAI?
NovelistAI is a cutting-edge website that harnesses the power of artificial intelligence to generate completely original novels, stories, and interactive books. Our platform utilizes the acclaimed GPT (Generative Pre-trained Transformer) system from OpenAI to create works of fiction that are engaging and unique.
How to find and read books?
By simply creating an account and visiting the 'Read books' page, you can easily search for titles based on language, genre, and more. Additionally, NovelistAI empowers users to vote on community-driven stories that allow them to shape the storyline according to their preferences.
How do I start writing a book?
To start writing a book, simply go to the 'Write a new book' page and follow the steps to configure the type of book, language, genre, settings, characters, theme, scope, point of view, and more. You have the option to create a linear story or gamebook.
How can I edit my books?
There are several features available to help you edit and enhance your books. If you're unsatisfied with newly generated chapters, you can opt to 'Rewrite the Chapter'. Additionally, you can edit any text or title by selecting the 'Writer' mode. If your book falls within certain categories, you may also have the option to determine when the story concludes.
Can I generate cover images?
Yes, with novelistAI you can generate cover images for your books. We use the latest Stable Diffusion models to create stunning cover images. You can select from a variety of styles such as photographic, anime, fantasy, and more. Additionally, you can generate image variations from a preexisting image to further perfect your cover.
What is the cost to generate content on your platform?
Our platform uses credits as the unit to generate content, and the cost is very competitive. Starting a book requires 1 credit, and each new chapter or page also costs 1 credit. Generating a cover image also requires 1 credit, with the option to pay more for higher quality images.